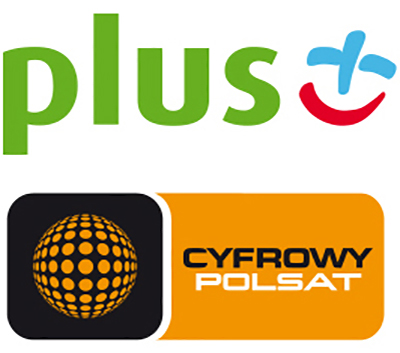 We specialize in selling products and services for every home.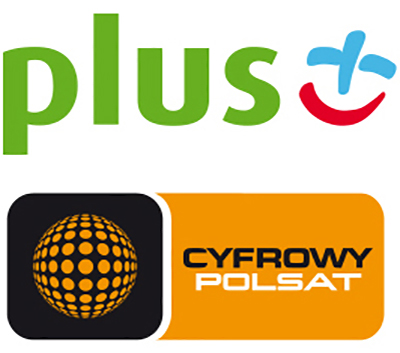 Ope­­ning ho­­urs
mo­­n-fri: 10:00 – 21:00
sa­­tu­r­day: 10:00 – 21:00
su­n­day: 10:00 – 20:00
We specialize in selling products and services for each home, you will find with us:
attractive digital TV offers, giving access to over 180 channels for the whole family, including over 80 in HD quality, even on 4 TVs thanks to the Multiroom service,
Cyfrowy Polsat GO and ON THE GO services, expanding the satellite package with ... read more

online access to selected content on demand and linear channels,

additional services, e.g. HBO GO with over 2,000 hours of movies and series,
modern decoders with recording capability, including the latest EVOBOX PVR,
voice services in the Plus network – available both as a subscription and in the form of a mix, as well as pre-paid, a wide range of smartphones and accessories,
Internet services – ultra-fast LTE Plus and LTE Plus Advanced Internet at speeds up to 300 Mb / s.
Internet equipment operating in LTE and HSPA + technologies – modern routers, modems, the latest tablets and laptops,
revolutionary LTE Home Internet set, which thanks to the use of an external LTE modem significantly increases the range and signal strength,
our services also include the largest IPLA internet television, offering over 80 linear channels, thousands of video content and live sporting events.
The more services, the more savings
We offer our clients the unique smartDOM Home Savings Program, which allows you to get discounts for combining Cyfrowy Polsat, Plus and PlusBank services. smartDOM offers as many as nine products and services that can be combined and thus save on household bills up to PLN 1000 a year! In addition to the flagship and basic services: Plus mobile telephony, LTE Plus and Plus Advanced Internet and Cyfrowy Polsat satellite television, we also offer today:
electricity
gas,
banking services from Plus Bank,
room monitoring? Safe house,
insurance services – home or flat insurance (fortuitous events, theft, burglary, equipment protection, repair of electronics / household appliances / PC), motor insurance (civil liability, AC, accident insurance) and travel insurance (medical costs and accident insurance, rescue in the mountains and on at sea, protection during sports, luggage insurance).
We offer our services through comprehensively trained Customer Advisors. We also provide consultancy and professional assistance in the operation of our equipment and multimedia services. You can also pay your bills with us. We invite you to our Point of Sale!