Legend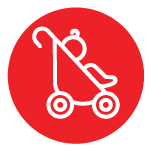 Facilities for children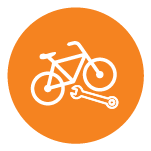 Bike repair station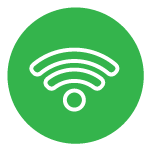 Free Wifi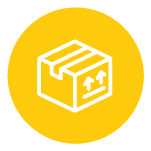 Parcel locker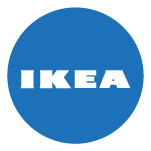 Ikea order pick-up point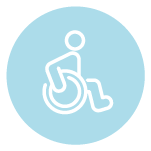 Center without barriers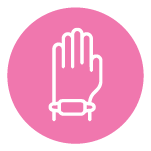 Anti-lost bands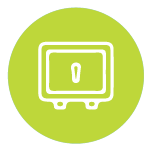 Deposit locker for purchases
Phone charging station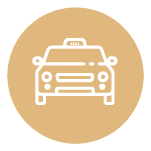 Taxi stop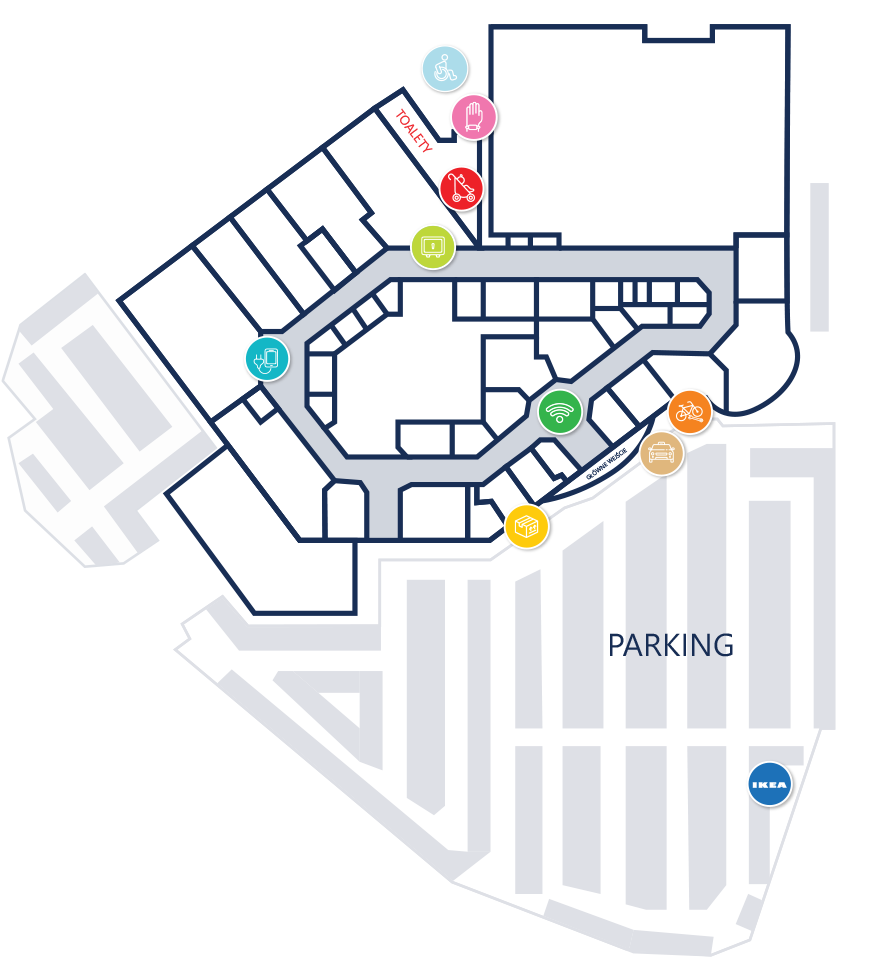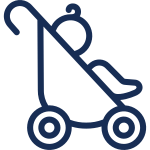 Amenities for children
In Galeria Gniezno there's a special nursing room – a discreet, silent and functional place, where you can freely and comfortably feed and change your baby. Apart from traditional changing table for infants, parents will find there a bottle warmer, microwave for heating meals and drinks, as well as safe chair for feeding babies. The changing table is equipped with free disposable primers, while the comfortable chair awaits breast feeding moms. The family room is located next to the big toilet complex. In addition, in renovated men's and women's toilets the kid-sized cabins have been installed. They are bright and colourful, while sanitation facilities are smaller, to make the kids use them on their own. There is also a possibility to rent a stroller.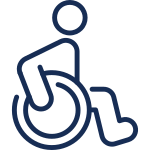 Center without barriers
Inside the Galeria Gniezno shopping centre a renovated toilet, adopted to the needs of disabled persons. It is equipped with practical handles which help persons with reduced mobility to move and maintain stability, as well as toilets for disabled. In case of any need, the alarm bell ensures possibility to get help from our personnel. There are also special parking places dedicated to disabled persons on the Centre's parking lot, as well as free wheelchair. Customers who are interested in reserving the wheelchair, are asked to contact the security monitoring office under the phone number: 61 428 26 08.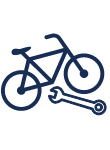 Bike repair station
Got a flat tyre? Do you want to adjust the seat or brakes? At the main entrance (from the Deichmann side) to Galeria Gniezno there is a self-service bike repair station. The station offers free-of-charge set of basic tools and bicycle pump for all types of valves, so you could repair any minor failures or inflate tyres effortlessly. The station is equipped with the following tools: Philips screwdriver, slot head screwdriver, TORX T25 screwdriver, adjustable spanner, fork spanner 8×10 mm, fork spanner 13×15 mm, hex keys set, tyre lever, pump with adaptor for all valve types. Now all visitors of the shopping centre – not only by car, but also by bike – can prepare their two wheels for safe and efficient ride.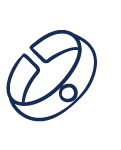 Safe kid bands
We have introduced special wristbands called "Niezgubki", owing to which your kid will be SAFE WHILE SHOPPING.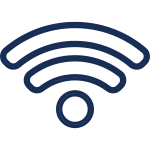 Free Wi-Fi
The free of charge Wi-Fi network is available for our clients throughout Centre. In order to connect the network, please select the GALERIA GNIEZNO HOTSPOT access point.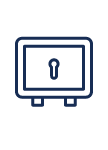 Deposit locker for your shopping
Located close to the New Yorker store.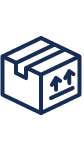 InPost parcel box
Located close to the bus stop in front of the main entrance to the Gallery.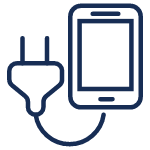 Phone charging point
Are you shopping in the Gallery and your phone's battery is running low? Relax! At Galeria Gniezno, we constantly think about the needs of our customers, which is why we provide you with a phone charger as well as a place to charge a laptop.
You will find a safe charger in the foodcourt area. To use it, all you need is a cable that matches your device.
Thanks to it, you will never run out of energy for successful shopping and meetings.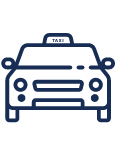 Taxi stop
Clo­se to the ma­in en­tran­ce the­re­'s a ta­xi stop which ma­kes the com­mu­ni­ca­tion with our Cen­tre even easier and mo­re com­for­ta­ble.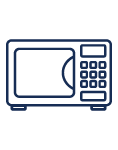 Microwave
Are you going to our gallery with a baby? In addition to the family room, there was also a microwave in the food court where you could heat a meal for your child. Thanks to it, your child will not get hungry while shopping and will be able to eat a healthy and nutritious meal.
SUBSCRIBE
Subscribe to our newsletter and stay up-to-date! See you there!
Be up to date!
We will inform you about the latest events and promotions.